Below you will find a complete list of our Madden 19 Offensive Strategy Guides. If you are looking for a Defensive Guide simply click the button below to view those offerings.
DEFENSIVE GUIDES
UNLOCK ALL OF OUR CONTENT WITH A MEMBERSHIP!
Or Continue Down The Page To See Madden 19 Offensive Guides
CHOOSE MY MEMBERSHIP!
We are finally covering the very popular trips te formation! We have 10 setups and a full game breakdown to help you learn the ins and outs of adding this potent offensive formation to your already deadly arsenal. This is one you do not want to miss!
Price: $8
After years of winning and years of people wanting to know exactly how Skimbo runs his offense – the time has finally come. Here we go into the mind of Skimbo and his gun bunch exactly the way he runs it and the way he won his 3rd MCS belt recently. Skimbo has always made offense look easy, and the way he plays and his mindset does make it easy. While not complex – simplicity is sometimes the key and using simple read progressions and setups has driven Skim to be called one of the greatest Madden players of all time.
Price: $30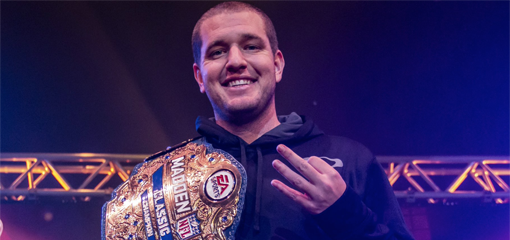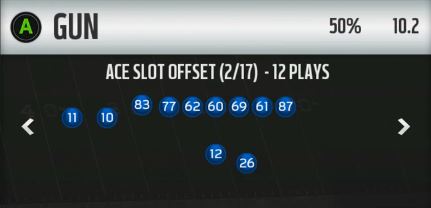 It's time to go a little heavier as we now add Gun Ace Slot aka Ace Twins to our arsenal. A superior running and passing formation here will allow us to dictate the tempo and carve the meta defenses out currently. The threat of the run here will open us passing lanes for us to easily march up the field drive after drive
Price: $8
Every single year EA tries to nerf Bunch, and every single year they fail. At the start of Madden 19 people weren't high on bunch, but we were. As its popularity grew we continued to refine the best way to run bunch using concepts and route combinations outside of the meta. Here you will find unique setups and the typical popular setups as well. The key to a good bunch is keeping your opponent on their heels, and thats what we are doing here.
Price: $8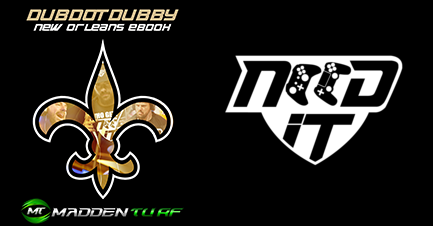 We bring to you the offensive guide from the Madden Bowl champion himself, Dub Dot Dubby. Dubby is known as one of the best players in offense in the world, and we are having him break down his favorite plays for you. Additionally, you get a few added plays from us as well. Are you ready to win? Are you ready to dot? You NEED it. (This covers Dubby's 3 favorite formations).
Price: $25
This guide is specific to the Gun Tight Flex formation. It will be updated all year long with any play we find for FREE. Please keep in mind that when purchasing a formational guide that you will need to pick which playbook to run it from. This particular formation is in the Titans, Rams, Bucs, and Bengals offensive playbooks.
Price: $8